Bureau of Transportation
TripAdvisor, Inc.
TOKYO SURPRISE! is a collaborative project between Toei Transportation and TripAdvisor which introduces popular spots where foreign tourists can experience hands-on activities unique to Japan. As the "TOKYO SURPRISE!" Ambassador, German YouTuber Cathy Cat infiltrates the underground railyard of Toei subway, which is usually off limits to the public.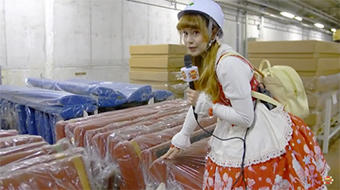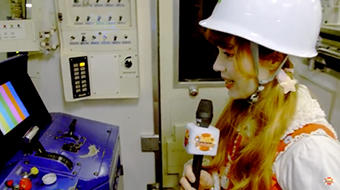 Content of the video
Cathy Cat introduces the "secret train yard" which is generally open to only Toei staff and other relevant parties. The tour begins with a surprise welcome, where the train she is on is suddenly engulfed by big wash brushes. She puts a helmet and moves further into the tunnel to find various mysterious spots.
A Tokyo Metropolitan Government staff member clarifies the questions Cathy Cat has concerning the discoveries she makes inside this secret place.
"Why train cars are low and compact?"
"Shaving off train wheels to realize smooth operation"
"A special car that conducts inspections so that rail cars do not come in contact with the tunnel walls and ceilings"
"The secret behind the green lamp above the buttons to open and close train doors"
At the end of the tour, she sees the new Oedo Line train car prior to its public debut. The new series is briefly introduced as well.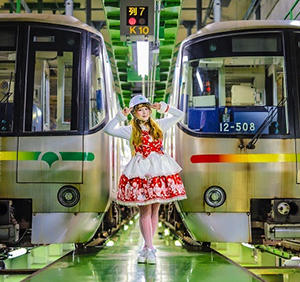 About TOKYO SURPRISE!
This is a collaboration between Toei Transportation and the world's largest travelers' review site, TripAdvisor. Noting the recent popularity of "activity-oriented sightseeing spots" among foreign tourists, the project introduces SURPRISE! spots that are popular in the TripAdvisor travelers' reviews and also accessible by Toei Transportation.
About the Super Mystery Tour
From among those who purchased the limited edition TOKYO SURPRISE! Toei One-day Pass and applied to the "Super Mystery Tour," a group who won was invited to tour the "secret train yard" of Toei Subway's Oedo Line. The underground railyard is normally closed to the general public. Ambassador Cathy Cat also accompanied the group to report on the appeals of Toei Transportation. The group enjoyed a once-in-a-lifetime experience, such as a train wash, introduction to behind-the-scenes techniques that support safe operation, and seeing the new series that has not yet been publicly released.
For more information, check the "TOKYO SURPRISE!" website.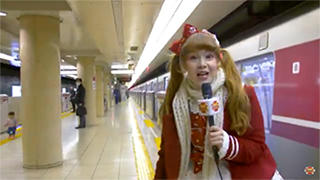 TOKYO SURPRISE! Ambassador Cathy Cat boards from a usual Oedo Line platform but her destination…?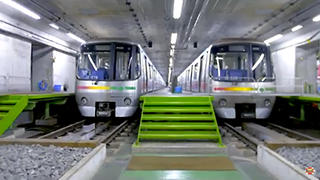 Infiltrating the train yard hidden somewhere beneath Tokyo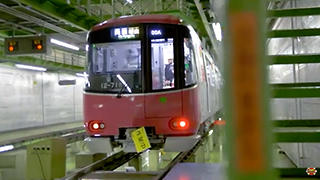 Seeing the new series before its debut!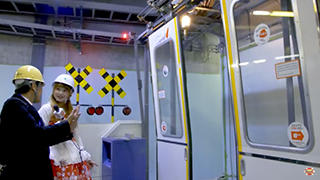 The secret behind the lamp above the door buttons
"Super Mystery Tour" video in YouTube's channel Ask Japanese (external link)
https://www.youtube.com/watch?v=K8AQM3kVtLM&feature=youtu.be
Inquiries
"TOKYO SURPRISE!" PR Secretariat (quod, LLC)
Email: masatoshi.nakagawa@cfquod.jp