Toden Rose Tram Begins!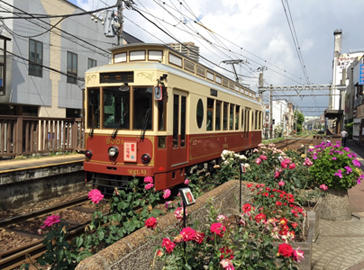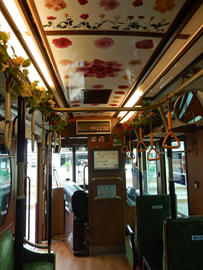 In cooperation with Arakawa Ward, Toei Transportation will begin running a special Tokyo Sakura Tram (Toden Arakawa Line) service (see below), the interior of which has been decorated in roses.
Vividly colored roses are in full bloom beside the Tokyo Sakura Tram Line during the spring and fall. Events celebrating the roses will take place in May, the Arakawa Rose Market (Arakawa Ward) and Otsuka Spring Rose Festival (Toshima Ward). Please make the most of this opportunity to ride the Toden Bara along this tram line.
1.Service period
May 2 (Weds.) to May 31 (Thur.), 2018
*A service will not run on some days due to inspections, etc.
2.Carriage
Type 9001 (retro red carriage)
3.Decorations
The tram interior will be decorated with imitation roses and photos.
4.Service details
Use a computer or smartphone to search service details.
From the Toden Real-Time Information Service home page click Find a streetcar, then select Type 9001.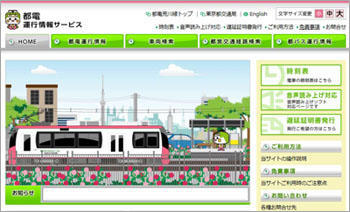 Toden Real-Time Information Service screenshot
13th Otsuka Spring Rose Festival
To take place beside the line from Otsuka Station front to Mukaihara. Roses and Toei merchandise will be sold on the first day of the event.
Date: May 13 (Sun.) to 27 (Sun.)
Venue: Ostuka Station front, TRAM Pal Otsuka, other
Sponsor: South Otsuka Toei Line Committee(Japanese Only)
Cosponsor: Toshima Ward
10th Arakawa Rose Market
In front of Machiya Station local business will sell rose-related products, including roses, and conduct short courses on how to grow roses. Arakawa trains service office will have a booth selling merchandise.
Date: May 19 (Sat.)
*Postponed to May 20 (Sun.) if the weather is poor.
Venue: Around Machiya Station front (close to Machiya Station Front stop)
Yui no Mori Arakawa (1-min. walk from Arakawa nichome bus stop)
Sponsor: Arakawa Ward(Japanese Only)
Inquiries
Toei Transportation Customer Center Tel: 03-3816-5700 (From 9:00 to 20:00, seven days a week, year-round)